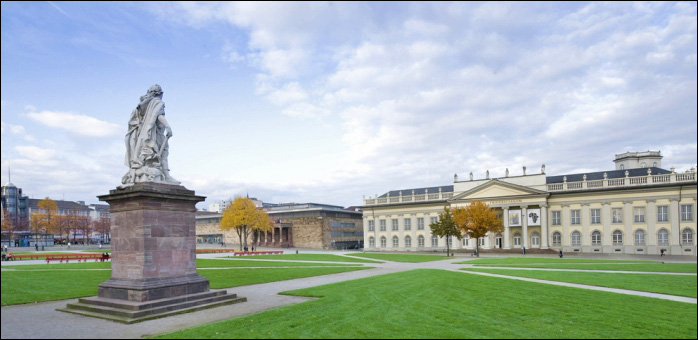 Welcome to Kassel!
Kassel is a medium-sized university town in the centre of Germany, on the River Fulda.
Once upon a time, Kassel was residence of the landgraves and princes of Hessia, also temporarily of later German Emperor Wilhelm II and of Napoleon´s brother Jerôme. This is certainly the reason for the wide range of historic sites and romantic park landscapes with their unique castles and palaces in and around Kassel.

Kassel is also referred to as the "Capital of the German Fairy Tale Route", because here, the Brother Grimm wrote down the worldwide well known fairy tales (such as "Cinderella", "Little Snow White", "The Frog King" and many others) that later were translated into 160 languages.

Moreover, Kassel is world-famous as the home of the international art exhibition "documenta", which attracts huge crowds of visitors from different countries.

All in all, modern Kassel and its region offer a broad diversity of cultural attractions, such as the extraordinary selection of museums, galleries and exhibitions, extensive parks with beautiful palaces and castles as well as a very lively music and theatre scene. To discover Kassel means to discover German history, culture and lifestyle!
We look forward to seeing you here in Kassel!